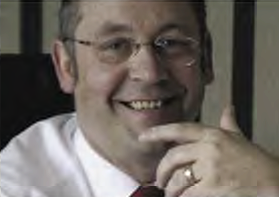 Westminster Group Plc includes in its Mission Statement the following phrase: "Westminster believes all citizens of the world have a right to personal safety, security and freedom from the threat of terrorist attack". Mission statements are more often than not actually vision statements; 'this is what we would like to do but we haven't actually got there yet'. However, Westminster's mission really is at the heart of its business, providing non-aggressive defence systems and equipment to authorised governments, multi nationals and the military to help protect personnel, facilities and national security.
The company has a truly global reach and clients include governments and blue chip organisations worldwide, such as the Royal Navy, US Air Force, the European Parliament, United Nations, MOD, Barclays Bank, The Atomic Energy Agency and even Amazon, the on-line retailer Westminster operates in over 45 countries with international offices and has a network of more than 80 agents (not the 007 'special agent' variety!).
Operating in so many of the world's 'hot spots' keeps the staff at Westminster very busy. They needed ISO 9001 to be able to demonstrate to their customers that they were running the business within a recognised quality framework – and they needed it quickly.
Peter Fowler is the company's CEO: "I've been involved with ISO over a number of years, right back to the days of BS5750. I know how time consuming it can be to try and build ISO 9001 in house and frankly, we didn't have that luxury. We searched around for a company that we felt could deliver the right level of service," said Peter.
"We are expanding rapidly and acquiring other businesses outside the UK so it was also important that our quality management system could be integrated globally. The Equas consultant, Jonathan Lea, gave us a very good presentation and we could see that ISO in a Box would tick all the right boxes for us.
"He literally took the problem off our hands. Obtaining our certification was a smooth process; the Activ Online system works very well and is easy to manage – the software makes life much easier.
"I have to say that Jonathan's sales pitch was very good but in truth, the implementation was even better," concluded Peter.